Well, the owl swap items I sent have been received, so I can post the pictures now.
They aren't the greatest pictures, but you get the idea.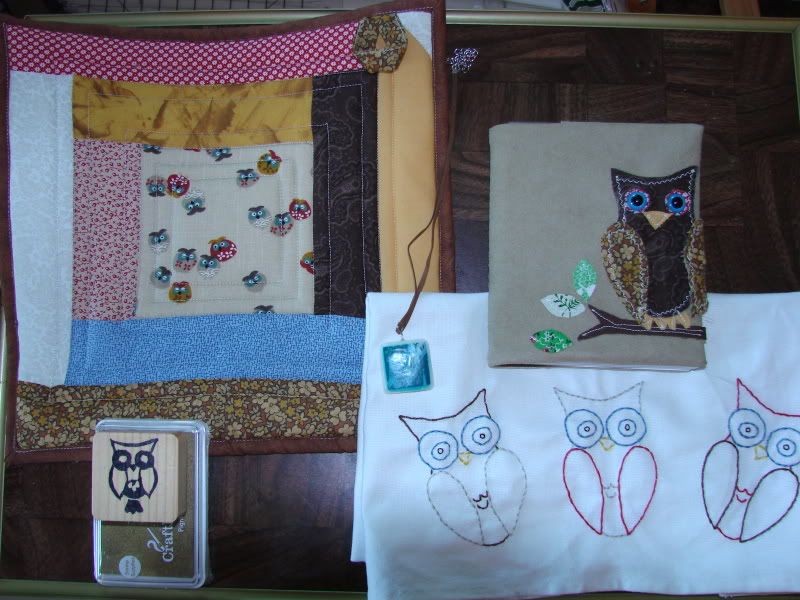 Top left is a quilted pot holder, bottom left is an owl stamp I carved, middle is an owl pendant I made for her. Bottom right is and embroidered towel, and top right is my favorite. It's a notebook with owl cover. The wing snaps over to close it.
Here's a pic of the front open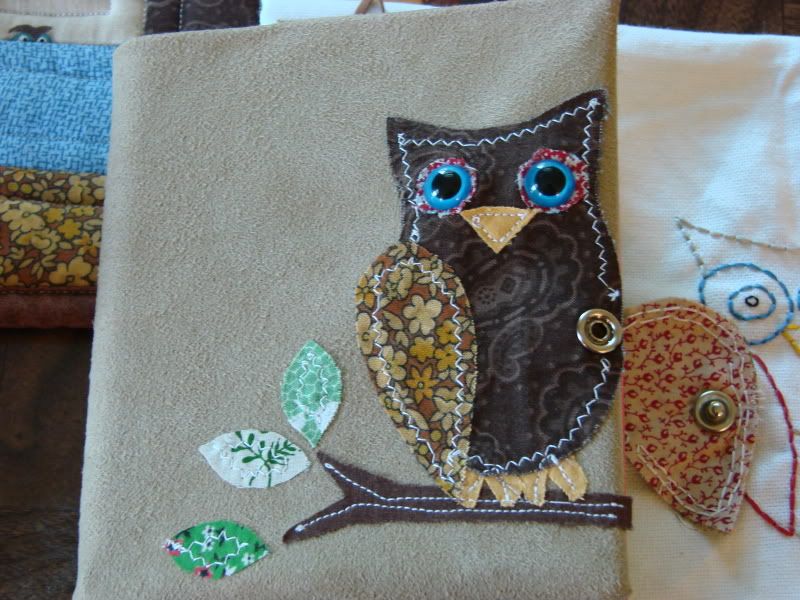 And the back