I know I need better pictures, but I want to be sure that I post and don't forget. So here are most of our costumes from this year.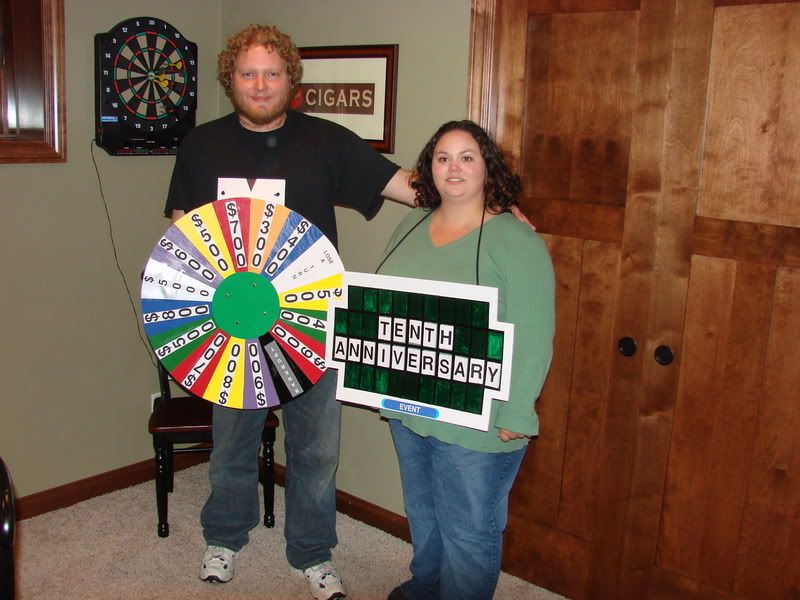 Here are Tim & I at a party on Saturday. Halloween is our 10
th
anniversary, so we made wheel of fortune (we are those old people who have to be home by 6 for wheel
hehe
.)
The wheel spins and the letters turn. People actually played a game. It was fun.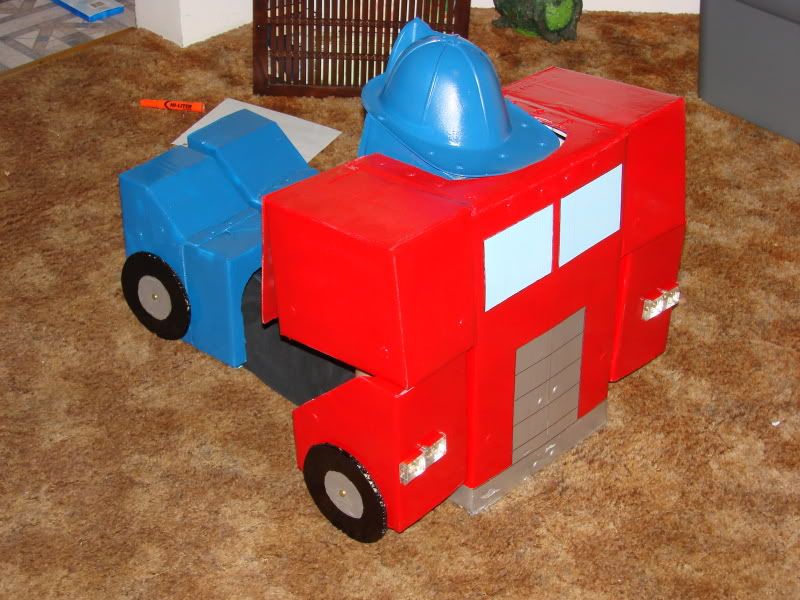 Our youngest wanted to be a transformer.
Optimus
Prime was picked because we thought it would be the easiest. If it were me I would have sewed something up, but my hubby and son figured it HAS to transform. So the above is a picture in truck form. Below is robot form.
Here's my middle son as Mad Eye Moody from Harry Potter. His magical eye really does spin. (I'm hoping to get video of that soon.) And his wand he made with his dad and it lights up green and red (depending on if he's stunning or killing
deatheaters
.)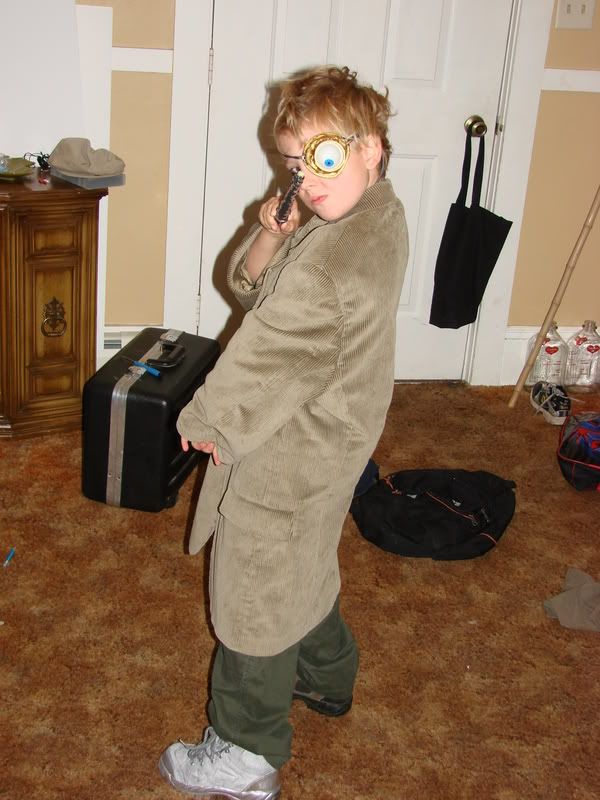 Here's one of my nieces. She wanted to be a Strawberry
Icecream
Cone with whipped cream on top. Well you bet. So here she is.
Here's a picture of all of my boys and 3 of my nieces at church. They have trick-or-treat for
unicef
every year. My oldest is a grim reaper, but I haven't gotten very good pics of that yet.